Available Fosters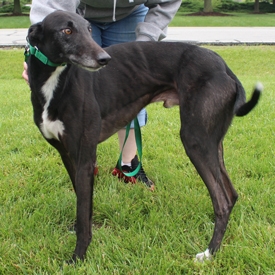 Arriving 5/20/2017

5/26/2017 Garb is visiting for the holiday weekend. He is a very happy and friendly boy. His tail is always wagging, and he is a joy to have around.

He is doing great on hardwood floors and is getting along so well with his foster brothers and sisters. He has a stunning shiny black coat and a beautiful face with the sweetest eyes.

Garb is not good around pet birds, but would make an amazing companion for someone without cats or other small creatures in the house.

6/22/2017: What can I say about Garb! He is such a happy boy and goofball. He has the goofiest smile when he gets excited.

He is so loving, sweet, and gentle. He crates amazingly well and does great on stairs and hardwood floors. He only wants to be loved and to please.

He has a beautiful tu ...
Read More...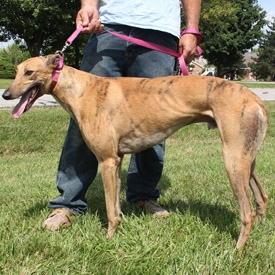 6/24/2017: This guy is truly a Sweetie! He loves to cuddle with you at night. If he is not laying on you he at least wants to touch you with a stretched out paw. He adores squeakies! If you lay a treat on the floor for him, he pounces at it. He is just very playful and loving. He understands "poddy" to go outside. Not a good bet as an only dog. He needs another dog in the family, preferably a large one. Not an alpha. Needs closeness to other dogs and his people. This boy loves with all his heart!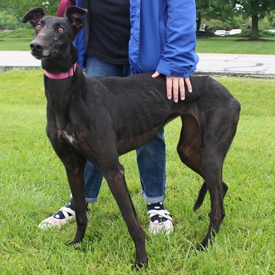 Arriving 5/20/2017

5/24/2017: Hobson is a very sweet 4 year old smaller girl. She is calm, but loves her food. So it's important to watch to make sure she doesn't try to eat anyone else's food. Did I mention she loves food?

She is good on hardwood floors and stairs. She walks great on a leash. She is very loving and comes over to be petted, but isn't in your face to get attention.

She is learning so much from her foster brothers and sister. She has a beautiful black shiny coat and beautiful eyes. She sleeps on a dog bed and doesn't try to get on furniture, but if invited she would probably be happy to be on the sofa with her new family.

6/6/2017: Hobson is doing great in her new foster home. She is very sweet and polite. Her foster mom has been working on basic training such as "load up", nam ...
Read More...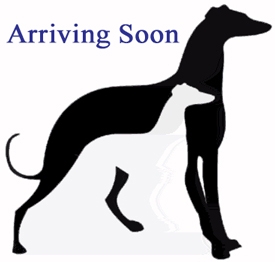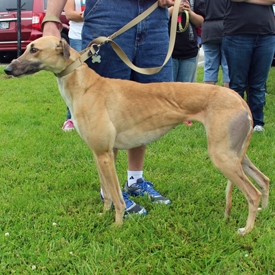 Arriving 5/20/2017 Successful racer and Alves favorite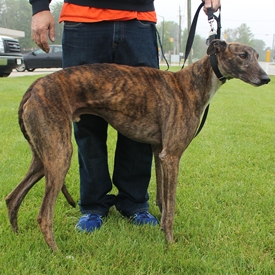 6/12/2017: Speedy is a very sweet quieter boy. He is settling into his temporary foster home while his foster dad is on vacation.

He is a beautiful reddish brindle and has lovely eyes. He loves to come over to be petted and gives sweet kisses, but isn't in your face or obnoxious.

He is figuring out stairs as he previously was in a ranch house, but is learning quickly. He was an excellent racer so he is a little more mature than some of the other fosters and is 4 years old.

He is very happy and seems to be settling in nicely. Someone will be so lucky to adopt this sweet and happy boy.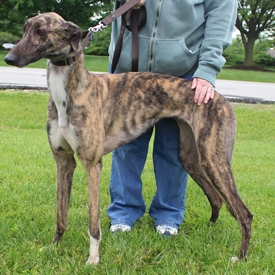 Arriving 5/20/2017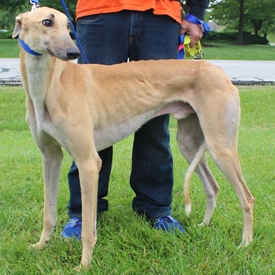 Arriving 5/20/2017

6/24/2017: This handsome hound has a sweet, mellow personality. He loves to be petted, frequently rewarding you with a helicopter tail. Zip Line gets along well with his two greyhound foster brothers. He is able to do stairs. Tile floors are no problem. He walks well on lead but is interested in near-by wildlife. He will patiently join his foster brothers for a stroll through the garden to deadhead day lilies. Flipping rope toys is a favorite game to entertain himself. Zip Line could be a joyful addition to your home.